We were delighted to be invited to come and film alongside the team from the BBC's The One Show down at the Swanage Railway.
We were part of an article that they were creating regarding the rejoining of the Swanage train station to the main railway line, something that's been achieved through a huge amount of work by a team of volunteers in a large part.  We were to provide aerial footage of the beautiful steam engine puffing its way along the route – the chocolate box Dorset countryside and you really couldn't ask for a more picturesque backdrop.
A very friendly farmer allowed us to use his field as a takeoff and landing site as it was adjacent to the rail track, giving us the opportunity to get beautiful views of the train as it headed over from Corfe Castle towards Swanage.  Then we moved off to Norden station where we were able to interact even more closely with the train as it left the current final station on the line, filming almost trackside to create rising views of the drone disappearing into the steam plumes as the engine chugged beneath.
Despite relatively high winds on the day, our Matrice and Inspire fleet of craft were more than equal to the task of creating stable and stylish footage to capture both the engine and the environment with plenty pieces of the footage being used in the finished piece on BBC 1.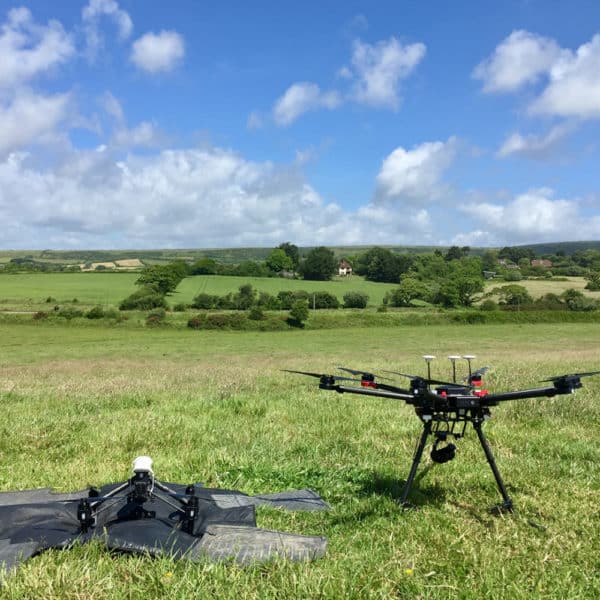 Capture the magic of BBC Children in Need 2023 with stunning drone aerial views! Our expert team will skillfully navigate the skies, providing breathtaking footage that showcases the incredible work being done. From heartwarming stories to unforgettable moments, our drone shots will elevate your content and help raise awareness for this important cause.
Winterwood Farms in Maidstone can rely on IEC's thermal expert solar panel inspection services to ensure optimal performance during the winter months. Our team of professionals will thoroughly assess the panels, identifying any issues that may affect efficiency. With our comprehensive inspection, Winterwood Farms can maximise energy production and minimise potential downtime.
Exciting Dare Skywalk Edge attraction at Tottenham Hotspur Stadium, offering breathtaking views of London, taken from our BBC filming recce day.